Dov Pickholtz, DO
Welcome to the office of Dr. Dov Pickholtz DO.
Dr. Dov Pickholtz is a native of Cleveland, OH. After receiving a Bachelor's from Yeshiva University in psychology, music, and drama, he moved down to South Florida with his wife and children to complete his medical training where he graduated from Nova Southeastern University with a Doctorate in Osteopathic Medicine in 2009. Since then, Dr. Pickholtz has done the majority of his post-graduate training in Palm Beach County. He completed his internship at Columbia Hospital (now West Palm Hospital) and his residency in Internal Medicine at Wellington Regional Medical Center.
Dr. Pickholtz approaches all patients in a comprehensive and individualized manner, treating every person as a whole and multifaceted being. His patient-centered approach is firmly rooted in evidence-based medicine and the principles of Osteopathic Medicine and has earned Dr. Pickholtz's accolades inpatient and hospital acknowledgment. He is a strong proponent of healthy living and in reducing risk for developing the illness. He is up-to-date and trained with the newest advances in medical science to deal with whatever illnesses may occur throughout the adult and geriatric life. He believes through education, understanding, and empowerment, everyone can bring more fulfillment to their lives.
Dr. Pickholtz currently has admitting privileges at Delray Medical Center as well as many nursing homes in the Boca and Delray areas.
When not taking care of patients, Dov enjoys spending his free time with his family: his wife, four daughters, their dog, and two cats. He also enjoys cooking, reading, solving puzzles, and can even be found playing guitar every once in a while.
Dr. Dov Pickholtz has hospital privileges at:
Delray Medical Center
West Boca medical center
Thank you for your interest in our practice and your faith in us. We are looking forward to working with you for all of your health needs.
Dr. Pickholtz and the medical team at HealthInternal specializes in Internal medicine dealing with the prevention, diagnosis, and treatment of adult diseases. Our team is skilled in the management of patients who have undifferentiated or multi-system disease processes.
Dr. Pickholtz also cares for patients hospitalized and ambulatory patients and is affiliated with local hospitals and senior care centers.
The office hours are:
Monday
9:00 AM - 4:00 PM
Tuesday
1:00 PM - 4:00 PM
Wednesday
9:00 AM - 4:00 PM
Thursday
9:00 AM - 4:00 PM
Friday
9:00 AM - 2:00 PM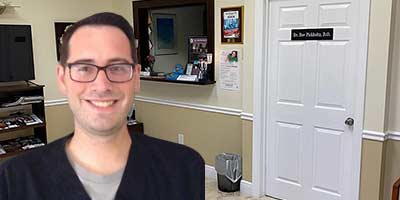 Find us on Social: